Hello everyone, if you are looking for the best company WordPress themes that can help your website stand out then this article will be very helpful for you. So keep reading.
Almost 40% of all websites populating the internet are built using WordPress – and for more than one reason! This website builder and hosting platform has everything a business could need, including usability, speed, and responsiveness. However, this does not mean that just any WordPress theme will do for your business.
When choosing the right theme for your company's online storefront, you should consider important indicators, including:
Loading speed
Brand image
Company mission
Simplicity and usability
User experience
Accessibility
Maintenance level
Once you have kept in mind the message you wish to communicate, your brand colors, and your needs, you can commit to a certain WordPress theme with confidence. Make sure to test the theme throughout before building your site. Here are the best company WordPress themes created specifically with the needs of today's entrepreneurs in mind – but don't hesitate to get WordPress professional web design advice from experienced agencies such as WEBX360.
List of The best Company WordPress Themes:
1. Astra Business
2. Gecko
3. Divi
4. Presence
5. EcoCoded
6. Jevelin
7. Beauty Center
8. StartUp
9. Hestia Pro
1. Astra Business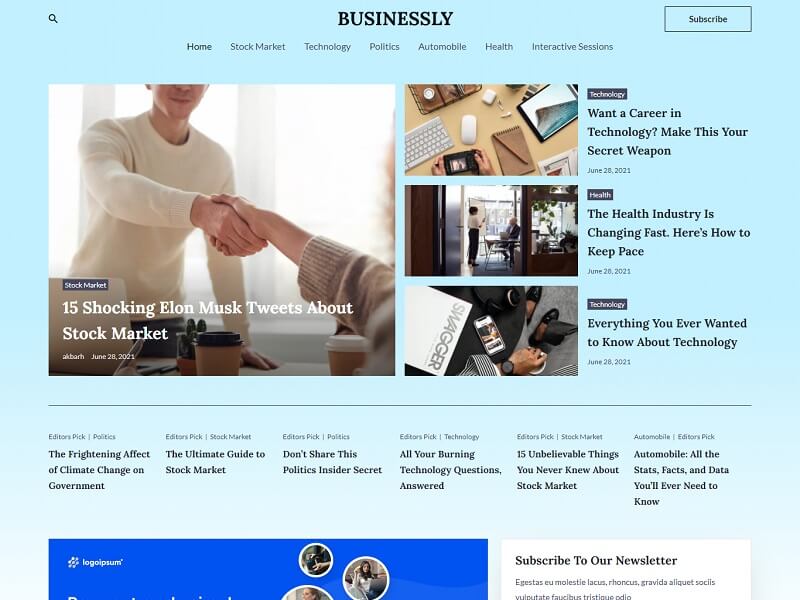 Astra Business is one of the all-around best company WordPress themes. This multi-purpose theme is lightweight, fast, and completely customizable.
Once you have downloaded this theme, you can also benefit from a myriad of turn-key and pre-built starter sites from which you can build your own business site in no time. Additionally, since this is one of the most used WP themes, you can leverage the support of a thriving community of site owners.
The Astra theme is today used by more than 2 million websites – and for more than one reason! Moreover, it is compatible with drag-and-drop page builders, is already built to be SEO-friendly, and can be entirely customized – which makes it perfect for first-time website owners.
More Info/Download Demo
---
2. Gecko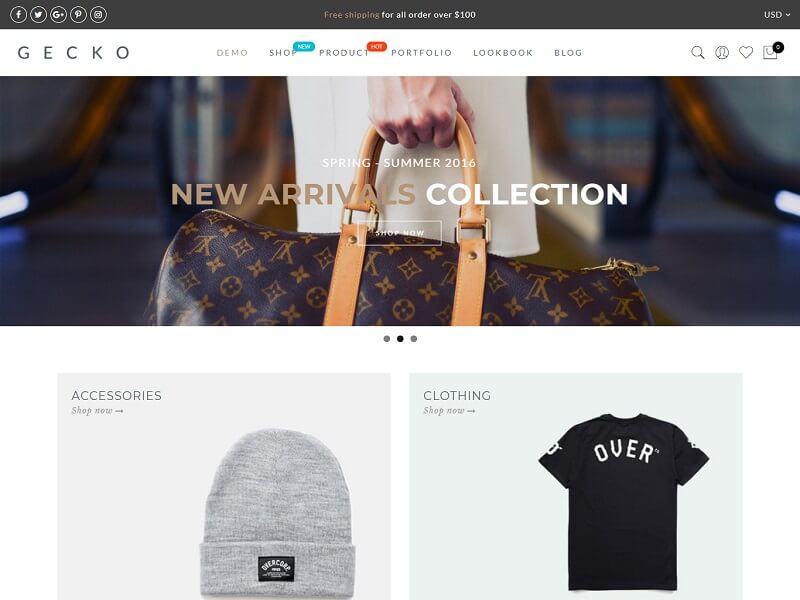 Gecko is one of the few Ajax WooCommerce built to specifically meet those online retail businesses and eCommerce platforms that operate in the fashion, design, and craft industries.
The pandemic has caused millions of people to switch careers and leverage their passions to make a living, which has made this theme ever so popular among digital store owners. As it continues to develop, you can benefit from over seven header layouts, eight homepage demos, and endless filters for attributes and product categories.
While extremely fast and highly efficient, this theme can be customized from top to bottom without the help of a developer.
More Info/Download Demo
---
3. Divi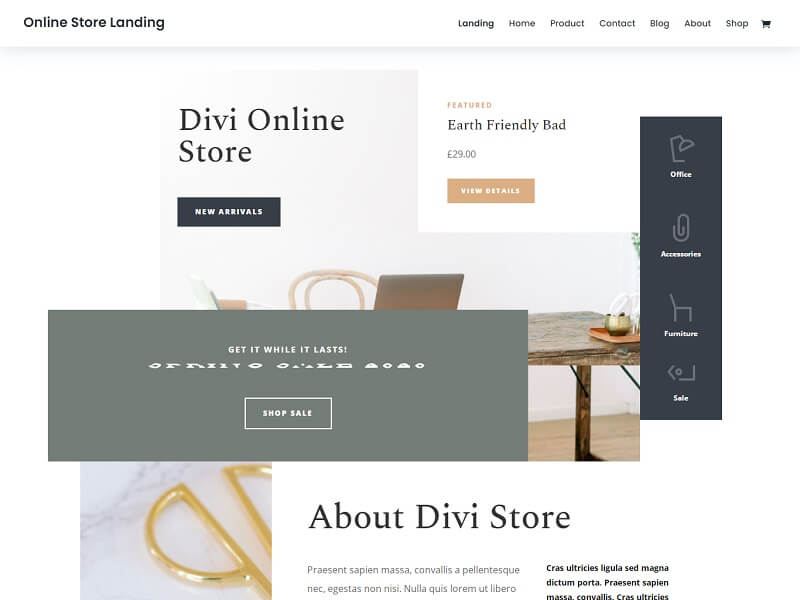 Designed by Elegant Themes, Divi is by far one of the most popular, used, and loved WP themes and visual page builders. No matter what industry your business operates in. The DIVI theme can be entirely adapted to your unique needs and boast all the features and options a small business needs to communicate to and interact with its audience.
If you opt for the Divi Theme version, you can choose among over a hundred site packs that can get your business site online in just a few clicks. Or, the Divi Builder plugin allows you to benefit from all Divi features regardless of the theme you are using.
More Info/Download Demo
---
4. Presence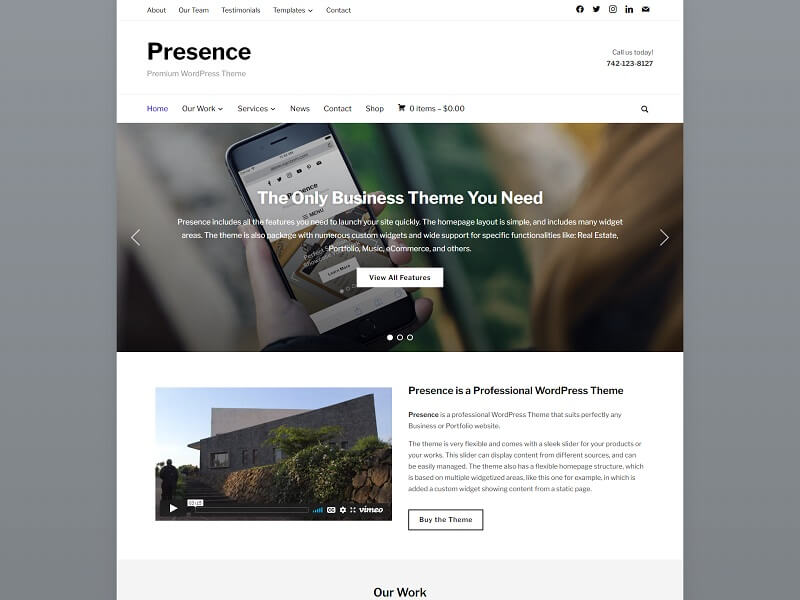 Developed by WPZOOM, Presence is a modern- and professional-looking theme designed to be entirely customizable. Whether your business operates in the hospitality industry, music niche, or real-estate sector, this site can truly help your business create the reputation and image it deserves.
Some of the build-in features you will find in the Presence theme include portfolio and service pages – but the theme is also compatible with all third-party page builders.
More Info/Download Demo
---
5. EcoCoded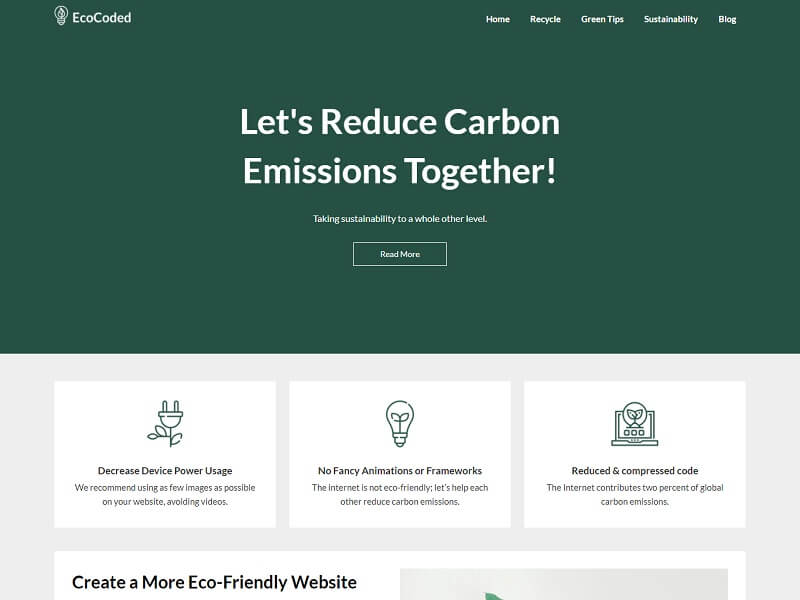 Sustainability is becoming an increasingly important selling point in the eyes of consumers, and green businesses are now operating in a thriving market that has grown as much as 50% since 2014.
However, if you own an eco-conscious business, you should make sure that your business site communicates all this to your customers. This minimalist, highly customizable theme created for sustainable and green businesses is the best one to do all this and more!
More Info/Download Demo
---
6. Jevelin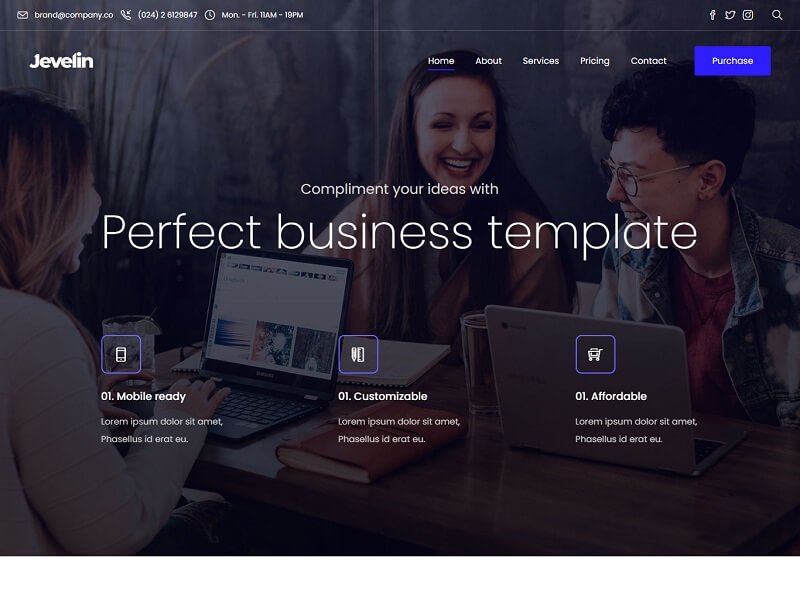 The Jevelin WordPress Theme is everything you would want from a modern and minimalist website builder. Its elegant design uses plenty of white space that allows your content and logo to stand out. At the same time, the sober colors used can communicate professionalism, trust, and excellence.
While you won't need any coding skills to turn this theme into a highly personalized website. The Jevelin theme is ideal to meet any industry-specific necessities.
More Info/Download Demo
---
7. Beauty Center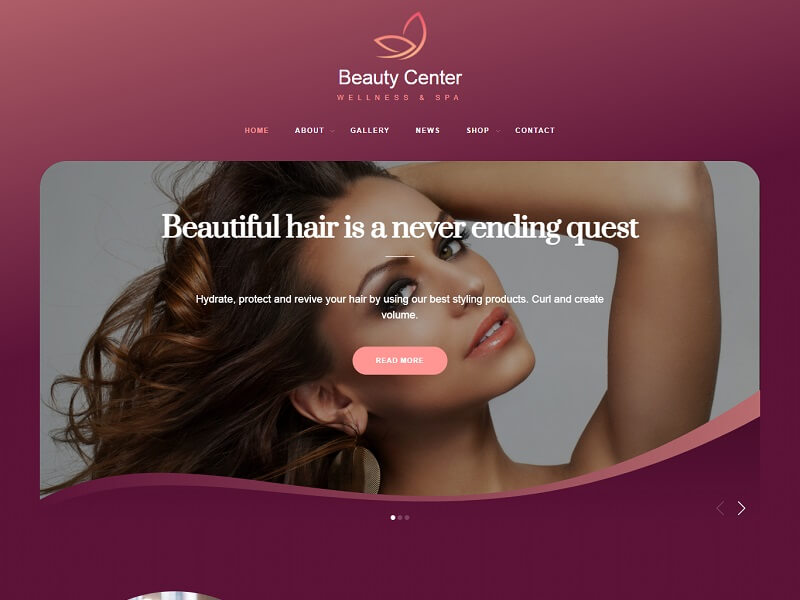 This 100% Gutenberg-supported theme is ideal for all of those businesses that operate in the wellness and beauty industry.
With several demo options and endless customizable features. The Beauty Center theme can fit the needs of spas, beauty centers, and salons. Needless to say, this theme is highly mobile and WooCommerce ready for all of your business goals.
More Info/Download Demo
---
8. StartUp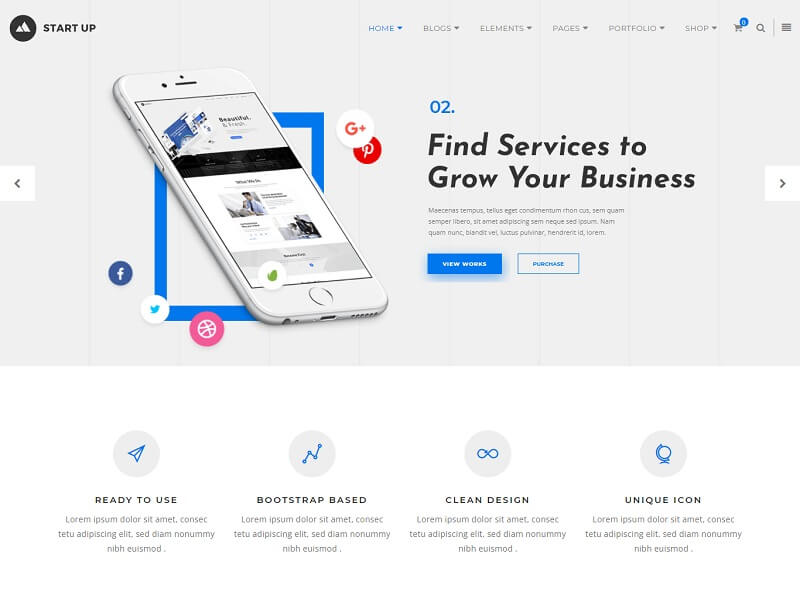 If you have had a great, innovative, or even disruptive idea, you need a website that allows you to show it to the world. Since each startup is utterly unique, it is essential that your website meets your unique needs.
The StartUp WordPress theme boasts CTAs that encourage users to discover more, high-quality media to showcase your innovation, and plenty of customizable features to tell your story in your own words.
More Info/Download Demo
---
9. Hestia Pro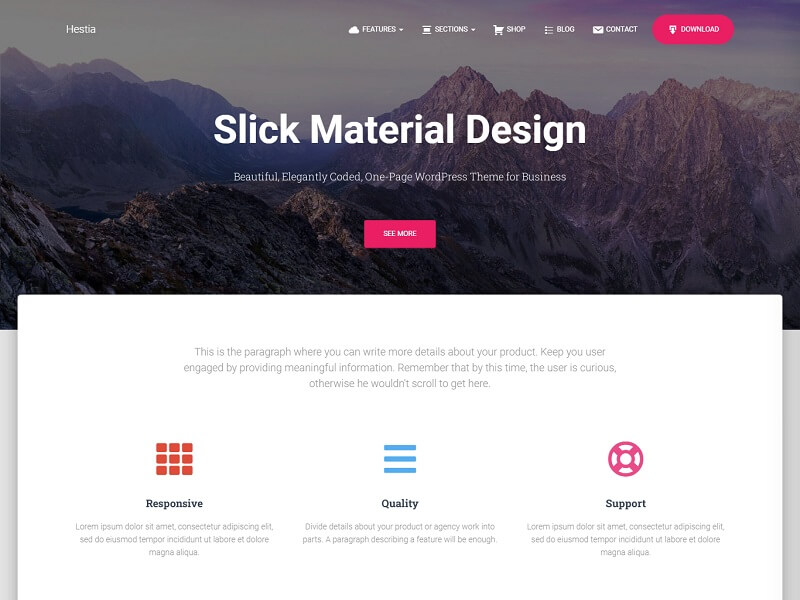 Hestia Pros is a high-performing WordPress theme. You can easily use it for all small businesses to establish an online presence that truly stands out. Some of the features you can enjoy with this theme include a responsive homepage, compatibility with drag-and-drop builders, custom features, a parallax background, social media icon, and an SEO-friendly backend coding structure.
More Info/Download Demo
---
Consult A Professional Designer
Each business is unique – and so its website should be! After all, your site is your online main presence and storefront. And can truly make a difference in how you communicate with your audience and what level of footfall you should expect.
All of this makes it paramount for business owners to find a theme that is not only functionally sound, light, and streamlined. But also adequate for their business mission, vision, and values.
The best company WordPress themes above are an excellent starting point for your search but don't hesitate to explore other alternatives or invest in a custom-built solution.