Highly skilled WordPress web developers are in high demand. According to W3Techs, WordPress powers over 37.8% of websites with consistent growth. This shows that you have to compete with thousands of skillful developers to secure a role in a top company. Unlike other resume such as crafting legal resume that requires assistance from legal resume writing services, to make it as a great WordPress developer, you need to know that employers look for an assorted skill set, including coding in CSS and HTML, PPC and SEO expertise and website management. Therefore, your WordPress Developer Resume should outline your expertise, experience and suitability effectiveness.
Here is a step-by-step guide on how you should create a great WordPress Developer Resume.
Before revealing your coding expertise, choose the best format that works best for you. It allows the recruiter to see your experiences and skills. The two formats are – combination resume and functional resume.
Functional resume; this format is most recommended if your developer skills outshine your work experience. It's ideal for someone with a gap in employment history or a graduate with no experience.
Combination Resume; this format combines both Reverse-chronological format and functional format. It works best for someone with both work experience and skills.
Having sorted your format, we now arrange your WordPress Developer Resume layout.
Start with a summary
You need to create a lasting impression; thus, your summary should intrigue the employer enough to reading your WordPress Developer Resume to the end. Highlight the most looked-for qualities such as top achievements, skills, and experiences. Remember to keep the summary short by adding only a sentence of how a particular experience and skill set will benefit the company.
Highlight Your Technical skills
Highlight all relevant skills that are likely to ensure you outshine other candidates. First, mention WordPress development skills such as programming language expertise, website security familiarity, e-commerce knowledge, and coding interactive web features.  Match job requirements with your skills rather than listing dozen of skills that aren't required in the job you are applying for. Mention only the relevant competencies and skills you have acquired. Be honest concerning the level of expertise since recruiting process might include practical assessments.
Mention your work experience
Your employer will be interested to know some of the tasks and projects you have completed in the past. Use reverse chronological order to list your experience and add places you have worked. Mention the responsibilities assigned to help employers envision you in a duty you have expertise in.
Indicate education information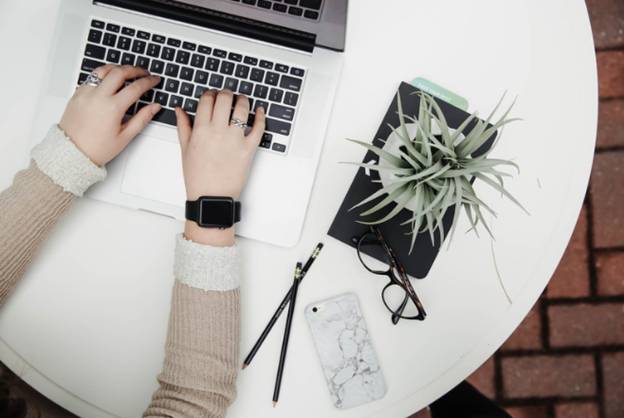 Add your education background in reverse chronological order. In each qualification, mention the name of the institution and its location as well as attendance dates. If studying towards qualifications, mention that in this section. Instead of indicating the initial dates, specify that as "In Progress."   If you have any relevant certifications, consider adding them to this section. Any awarded certificate from an accredited institution will show the employer that you are passionate about your job and you have formal training. Be sure to mention the institution you obtained the certificate and the dates.
Highlight your career achievements
This is the most crucial section that will capture the employer's attention. It acts as a solid reference that proves you are capable of exceeding the employer's expectations. Start by mentioning the most impressive WordPress projects you have completed. Describe your proudest accomplishment in detail, such as presenting technical proposals to prominent clients, developing WordPress plugins and themes, and boosting website traffic through SEO optimization, etc. You can include metrics to emphasize the impact your efforts brought to the company. Be specific.
Include promotions and awards
At the end of your WordPress Developer Resume, include any key career highlights that indicated professional achievements. It could be notable job promotion or career awards that maybe of interest to the employer. List them in reverse chronological order, briefly describing each. Indicate the date and the company.
Without Work Experience
If you recently graduated with no WordPress developer experience, the employer will want someone who can handle the task. For instance, if you just graduated, it means you have skill but lack experience. Just as we mentioned earlier about legal resume where you can use the internet to search for legal resume writing services reviews in 2021 and learn how to create a portfolio that will show your skills best. You can use the same strategy and seek assistance on how to craft great WordPress developer resume. It's highly advisable for young professionals to seek assistance from resume experts who are experienced and competent.
If the these options don't work, learn how you can design a WordPress website or app and show your skills with it. You can even become your own client.